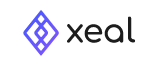 Xeal Energy
The new protocol for smart cities.
PROFILE
At the most basic level, we are a smart scheduling app for drivers to make charging as automated and effortless as possible, but we wanted to be more than that. Drivers only switch to electric when chargers are readily available, which means buildings are the leading force for change. We re-engineered every variable of the EV charger equation to make chargers a "no-brainer" investment for buildings.
Our goal is turning a complex industry into simple, affordable value. We strive to be at the center of energy intelligence to make it easy for buildings to progressively become more sustainable, rather than the "All or nothing" mindset. Our energy optimization technology integrates across systems to effortlessly help buildings become 100% renewable and self-sufficient.
Serving Humanity by Making Global Impact
This company is striving for impact in the following UN Sustainable Goals.