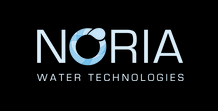 Noria Water
SHINING A "SPOTLIGHT" ON CRITICAL INDUSTRIAL SURFACES
PROFILE
We work with operators and engineers around the world to optimize RO operations.
Noria's team of engineers and scientists have been working in the areas of advanced water treatment, desalination, and membrane technology for a combined 80+ years.​ Our technology was borne out of necessity to push RO operations to maximum operational and economic efficiency. Traveling around the world consulting for RO plants, we saw time and time again that the inability to see the membrane surface under operational conditions was preventing real-time accurate diagnostics and resolution.
Serving Humanity by Making Global Impact
This company is striving for impact in the following UN Sustainable Goals.