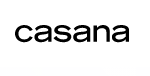 Casana
Meet the future of in-home health monitoring, where you'd least expect it.
PROFILE
A world-class team, driven by purpose and passion.
Casana brings together a team of engineers, scientists, clinicians and business people. What unites us is an obsession with improving patient outcomes and re-inventing healthcare at home.
Serving Humanity by Making Global Impact
This company is striving for impact in the following UN Sustainable Goals.