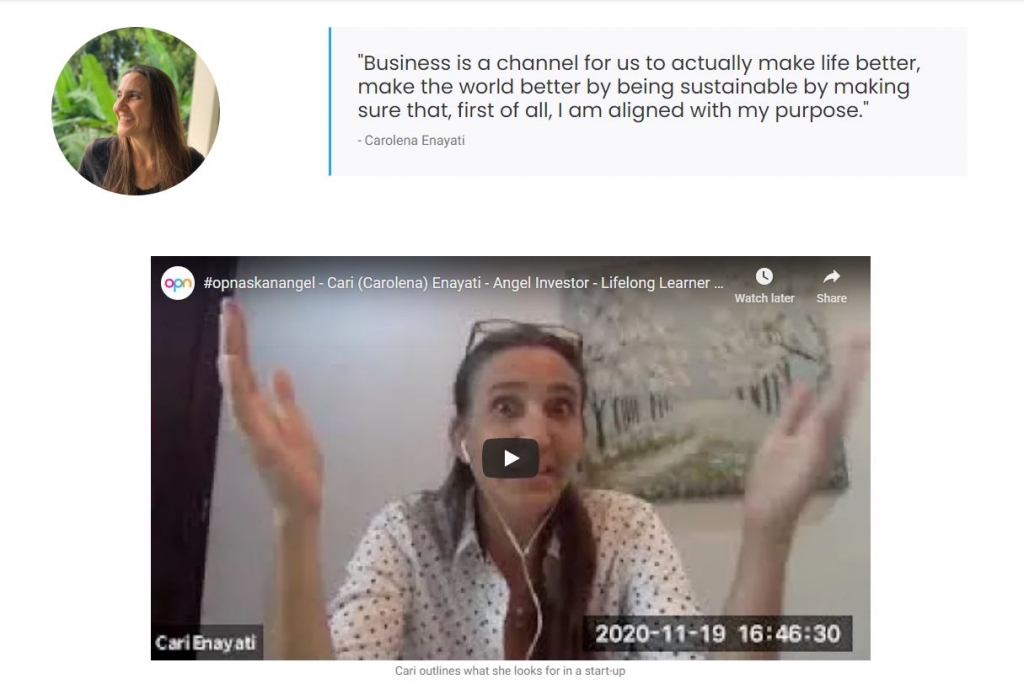 Talk Takeaways
Cari Enayati shares the role a business plays in society, the importance of unity, and the 3 P's that can guide founders on how to build a sustainable business. She further shares the importance of defining your company's purpose, MVPs, and a founder's crucial role in getting funded.
About
When we do business, we are showcasing ourselves to the world. My passion is creating businesses that find sustainable ways of making our world better. At this point in my career, I have the pleasure of being able to support amazing companies lead by extraordinary, impact-driven leaders as they build products and services that will solve the problems we face today. I believe that we must look into the future to see what will be, and translate those future ideas into solutions for our present day.
The many labels I have are mom, wife, business partner, investor, entrepreneur, teacher, mentor, coach, and a Baha'i. I approach each day with an abundant mindset and see problems and obstacles as challenges that make us stronger and move us forward.
Cari Enayati is co-founder and CEO of Made Noble Corporation where impact-driven entrepreneurs and business owners are supported in creating sustainable solutions. Before starting Made Noble, she held positions as Director of Operations, University Professor, project manager, real estate broker/investor, and various management roles.
RESOURCE: Supportersfund.com